I praise you because I am fearfully and wonderfully made; your works are wonderful, I know that full well. -Psalm 139:14
Do you really believe this??
Discover how to truly love the woman of God that you are! Increase your self worth and confidence through Christ today!
Have you found yourself saying:
'I just don't feel like I am good enough.'
'I know God loves me, but why can't I love myself?'
'I am so busy taking care of others, I don't have time to think about me.'
'I don't know if I really even know how to love myself.'
Well, I have been there girl!
Yes, we were created to love and serve others. But we must also love ourselves!
It is important for us to see and embrace the wonderful people that God created in each of us!
Imagine genuinely loving yourself and making time for the things that you love. Being happier, more stress free, stronger spiritually and able to serve from love and not exhaustion!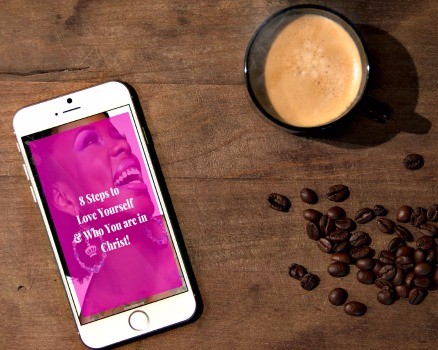 In this guide you will discover:

What you love about yourself.

What makes you happy.

Ways to finally make yourself a priority!


How to celebrate yourself everyday!

Scripture to improve your self worth!
Plus an extra bonus training video about acknowledging your greatness!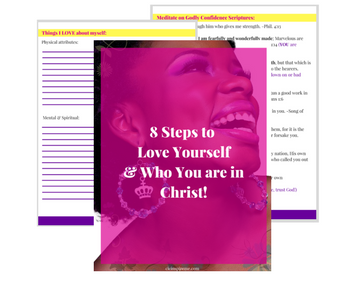 Learn how to love yourself now!
You can do this!